Updated January 1, 2019
This anthology contains two types of literary works: 1) biographies of photographers and 2) writings on photography. I first posted this list in 2013, but below is an updated version. These are not picture books, but historical records of a photographer's life that also fuss over the meaning of a photograph.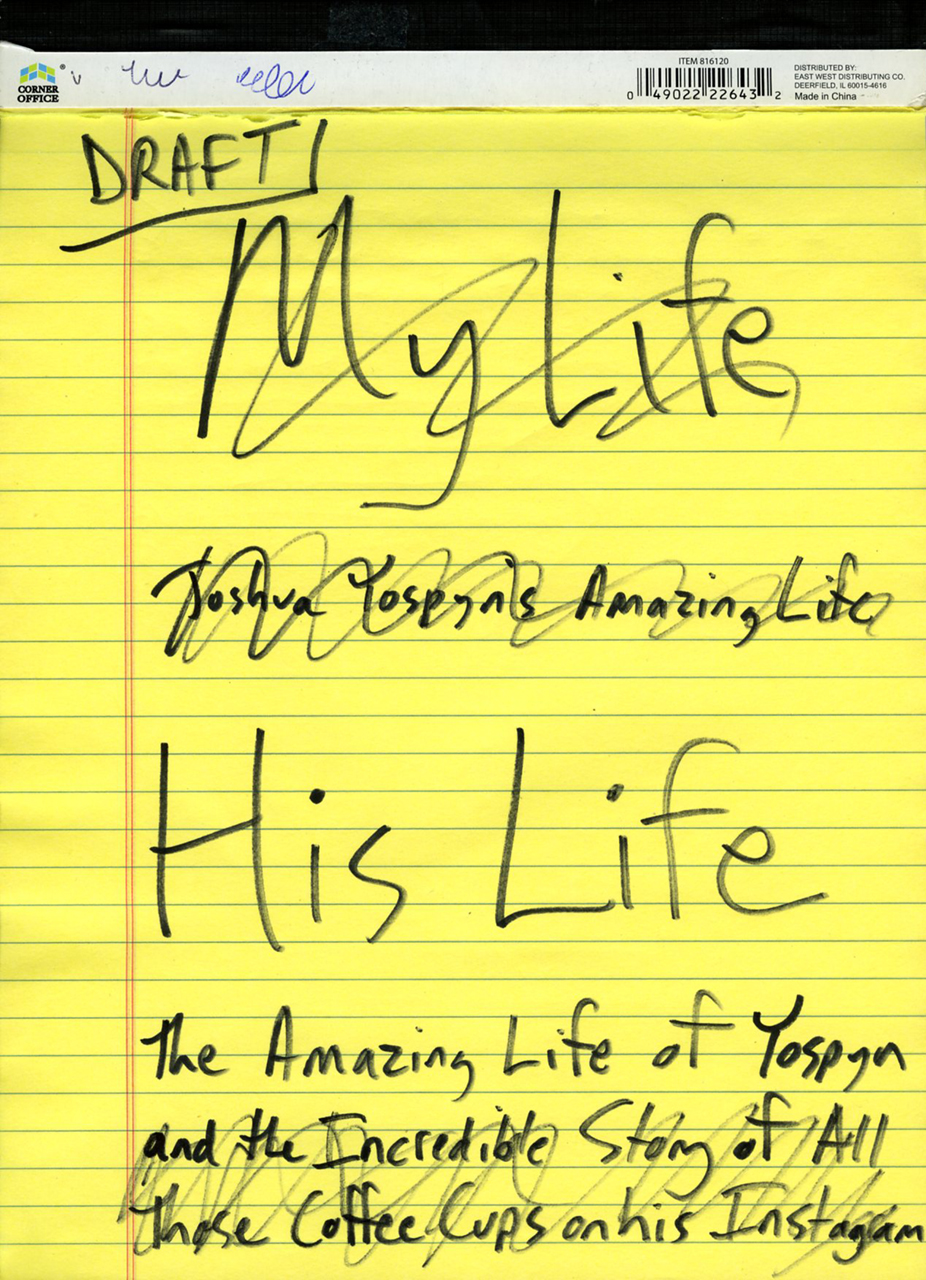 There are diamonds for living here, but each book should be approached with skepticism. For example, you may ask:
Do we really need another Diane Arbus book?
The more famous a photographer, the more that's been written. Arbus is a good example, as new published works on her life and career appear every few years. The list below only includes my preferred sketches and interpretations of a photographer's life and work. It's not exhaustive.
Should I read their memoir or a biography?
Both. Read Robert Capa's autobiography and then Kershaw's bio of the photographer, they're wildly different.
Anyone local and still working?
Yes, I just found D.C.-based and European Pressphoto Agency (EPA) photographer Jim Lo Scalzo's memoir on Amazon.
Biography
Ansel Adams, "Ansel Adams: An Autobiography," 1985
(Thanks to Denver Daniel for suggesting Adams' sidecar, "Examples: The Making of 40 Photographs," 1989)
Lynsey Addario, "It's What I Do: A Photographer's Life of Love and War," 2016
Mary Street Alinder, "Group f.64: Edward Weston, Ansel Adams, Imogen Cunningham, and the community of artists who revolutionized American photography," 2014
Pamela Bannos, "Vivian Maier: A Photographer's Life and Afterlife," 2017
Cecil Beaton and Hugo Vickers, "Beaton in the Sixties: The Cecil Beaton Diaries as He Wrote Them, 1965-1969," 2004
(Thanks to Erica for this addition, who mentioned Beaton's diaries in general)
Leah Bendavid-Val, "Song Without Words: The Photographs & Diaries of Countess Sophia Tolstoy," 2007
(Thanks to Tennessee Brooke for this addition)
Patricia Bosworth, "Diane Arbus: A Biography," 1989
Robert Capa, "Slightly Out of Focus," 1947
Brian Clegg, "The Man Who Stopped Time: The Illuminating Story of Eadweard Muybridge – Pioneer Photographer, Father of the Motion Picture, Murderer," 2007
Jerry W. Cotten, "Light and Air: The Photography of Bayard Wootten," 1998
Timothy Egan, "Short Nights of the Shadow Catcher: The Epic Life and Immortal Photographs of Edward Curtis," 2012
Horst Faas and Richard Pyle, "Lost Over Laos: A True Story of Tragedy, Mystery, and Friendship," 2004
Peter Galassi, "Henri Cartier-Bresson: The Modern Century," 2010
Jane Gallop, "Living with His Camera," 2003
(Thanks to Empty Stretch's Nate for this, the author collaborated with photographer Dick Blau for reflections on private, family and daily life as it relates to taken pictures)
Vicki Goldberg, "Margaret Bourke-White: A Biography," 1987
Vicki Goldberg, "Light Matters," 2010
(This is a collection of essays about numerous photographers, but also includes musings on theory)
Linda Gordon, "Dorothea Lange: A Life Beyond Limits," 2010
Stanley Greene and Teun van der Heijden, "Black Passport," 2010
Paul Hendrickson, "Looking for the Light: The Hidden Life and Art of Marion Post Wolcott," 1992
Katherine Hoffman, "Stieglitz: A Beginning Light," 2004
Jim Hughes, "W. Eugene Smith: Shadow and Substance – The Life and Work of an American Photographer," 1989
David Hume Kennerly, "Shooter," 1979
Alex Kershaw, "Blood and Champagne: The Life and Times of Robert Capa," 2003
Arthur Lubow, "Diane Arbus: Portrait of a Photographer," 2016
Sally Mann, "Hold Still: A Memoir with Photographs," 2016
James R. Mellow, "Walker Evans," 1999
Patricia Morrisroe, "Mapplethorpe: A Biography," 1995
Penelope Niven, "Steichen: A Biography," 1997
(Thanks to Stephen for this addition, who also mentioned his "chatty" 1963 autobiography, "A Life in Photography")
Tod Papageorge, "About a Photograph: New York, 1967, by Garry Winogrand," 2014
(This is just an essay, but very amusing and the only thing I have written on Winogrand)
Gordon Parks, "A Choice of Weapons," 1966
(Parks has several memoirs out there, I'm honestly not sure which to go with)
Jane Rogoyska, "Gerda Taro: Inventing Robert Capa," 2013
(Taro had such a short life, the ICP's catalog of her images should go hand-in-hand with this)
T.S. Satyan, "Alive And Clicking," 2005
Maria Tippett, "Portrait in Light and Shadow: The Life of Yousuf Karsh," 2008
Laura Wilson, "Avedon at Work: In the American West," 2003
Robert Wilson, "Mathew Brady: Portraits of a Nation," 2013
Theory
Robert Adams, "Why People Photograph: Selected Essays and Reviews," 2005
(Thanks to Robb for this Aperture addition)
Roland Barthes, "Camera Lucida," 1980
Walter Benjamin, "The Work of Art in the Age of Mechanical Reproduction," 1936
(Thanks Chris, but what's the photography angle here)
John Berger, "Understanding a Photograph," 2013
(Thanks Atlanta Robb for this, which was edited by Geoff Dyer. Robb also recommends, "Ways of Seeing," 1972, but specifically I recommend going to chapter 7, or page 44 of the PDF link, for the photography focus on "publicity images.")
Henri Cartier-Bresson, "The Mind's Eye," 2005
Italo Calvino, "The Adventure of a Photographer," 1958
Charlotte Cotton, "The Photograph as Contemporary Art," 2009
Geoff Dyer, "The Ongoing Moment," 2007
Marvin Heiferman, "Photography Changes Everything," 2012
Tod Papageorge, "Core Curriculum: Writings on Photography," 2011
(Thanks to floating Hicks for this Aperture addition)
Fred Ritchin, "After Photography," 2010
John Szarkowski, "The Photographer's Eye," 1966
(Thanks to Denver Daniel for the suggestion. I have this work. Szarkowski has an essay a few pages long in a preface, but the book is largely pictures. However, his absence from this list would be a mistake.)
Susan Sontag, "On Photography," 1973
Ivan Vartanian, Akihiro Hatanaka and Yutaka Kanbayashi (Aperture Books), "Setting Sun: Writings by Japanese Photographers," 2006
(Thanks to Empty Stretch's Nate for this, which is expensive and rare, but a doozy of a collection of essays by celebrated Japanese photographers over many decades)